Premium Cigars and Accessories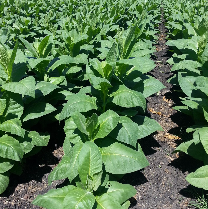 Independently owned and operated, Cigar Palace mixes superior customer service with exceptional merchandise, making us one of the best places to come for your cigar needs. We regularly bring in new products and add new cigars to our collection. We offer a wide selection of cigars, come in an browse our extensive collection. Listed below are the brands we carry:
Humidor Fluid
Travel Gel Packs
*Acid *Aging Room *Alec Bradley *Arturo Fuente *Ashton *Avo *Bances *Bolivar *The Brick *Brick House *Café *Crème *Cain *Camacho *CAO *CAO Steel Hourse *CAO Flat Head *Casa Cuba *Casa De Garcia *Casa Miranda
*Cohiba *Davidoff Cigarillos *Don Diego *Dunhill *Excalibure *Gran Habano *Griffin's *Gurkha *Herrera Esteli
*Hoyo *H Upmann *Inch *Isla Del Sol *Java *JFR *Joya De Nicaragua *La Aroma De Cuba *L'Atelier *La Gloria Cubana
*La Flor Dominican **La Historia *La Traviata *La Unica *Leaf By Oscar *Liga Privada *Macanudo *Montecristo
*My Father Cigars *New World *Nica Puro *Nub *Oliva *Omar Ortez *The Oscar *Padron *Partagas *Perdomo
*Perla Del Mar *Primo Del Rey *Punch *Quorum *Ramon Allone *Rocky Patel *Romeo Y Julietta *San Cristobal
*Saint Luis Rey *San Lotano *Sancho Panza *Surrogate *Symmetry *Tabak *Tatuaje *Tatiana *Time Flies
*Under Crown *The Upsetters *Viaje *Zino
Lighters/Torches
Ash Trays
You will find everything you need from our extensive inventory of quality accessories. Listed below are just a few of the popular items we carry:
Travel Cases
Lighter Fluid
Stop into our store to see what new cigars and accessories we have in stock.